Affordable Options TO Suit Your Budget
Shingle Roofs in Pickens, Greenville, and Oconee Counties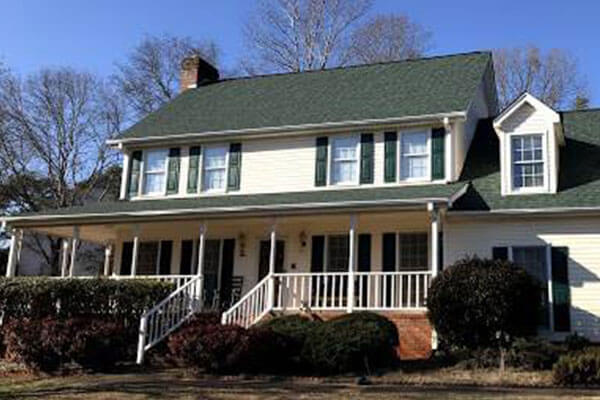 For over 24 years, Affordable Roofing has been installing high quality asphalt shingle roofing in the Greenville, Easley, Simpsonville, Anderson SC areas. This traditional choice in roof systems provides a plethora of options that can suit both your budget and your aesthetic needs.
Master Shingle Applicator w/CertainTeed
Affordable Options
Licensed, Bonded & Insured
Workmanship Guarantee
---
Repair or Replace?
Roof Analysis
Affordable Roofing offers a free roof analysis to evaluate the condition of your roof. During our roof analysis we will inspect your current roof for any signs of wind or hail damage and will look for any signs of poor ventilation. Based on our findings, we will recommend appropriate repair or replacement services and provide you with a free estimate. We also assist our customers with the insurance claims process.