Expert options for new roofs in Upstate SC
Roof Installation & Replacement in Pickens, Greenville, and Oconee Counties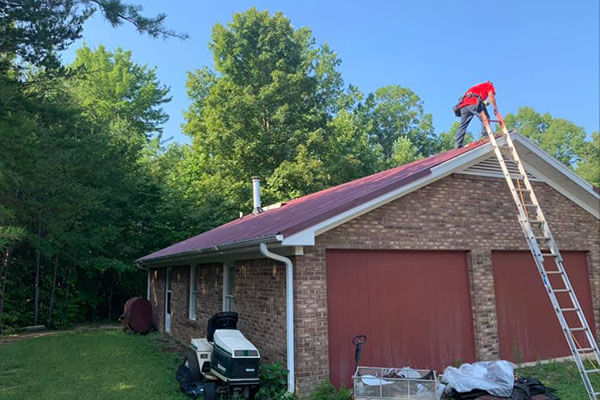 Want to know your options for a new roof? Looking for a roof estimate? Call Affordable Roofing of Pickens, SC. We have decades of experience installing new roofs in South Carolina, and we're happy to come to your property to discuss the new roofing materials available today and how much you can expect to pay for your new roof. We offer free on-site inspections – no commitment up front!
Insured and Licensed in the State of South Carolina
Competitive Pricing for Quality Roofs
Expert Advice on Roof Replacement Options
Wide Assortment of Roofing Options
Workmanship Guarantee
Free On-Site Roof Inspections
---
Trust the Roof Experts at Affordable Roofing
Free Roof Analysis
Affordable Roofing offers a free roof analysis to evaluate the condition of your roof. During our roof analysis we will inspect your current roof for any signs of wind or hail damage and will look for any signs of poor ventilation. Based on our findings, we will recommend appropriate repair or replacement services and provide you with a free estimate. We also assist our customers with the insurance claims process.